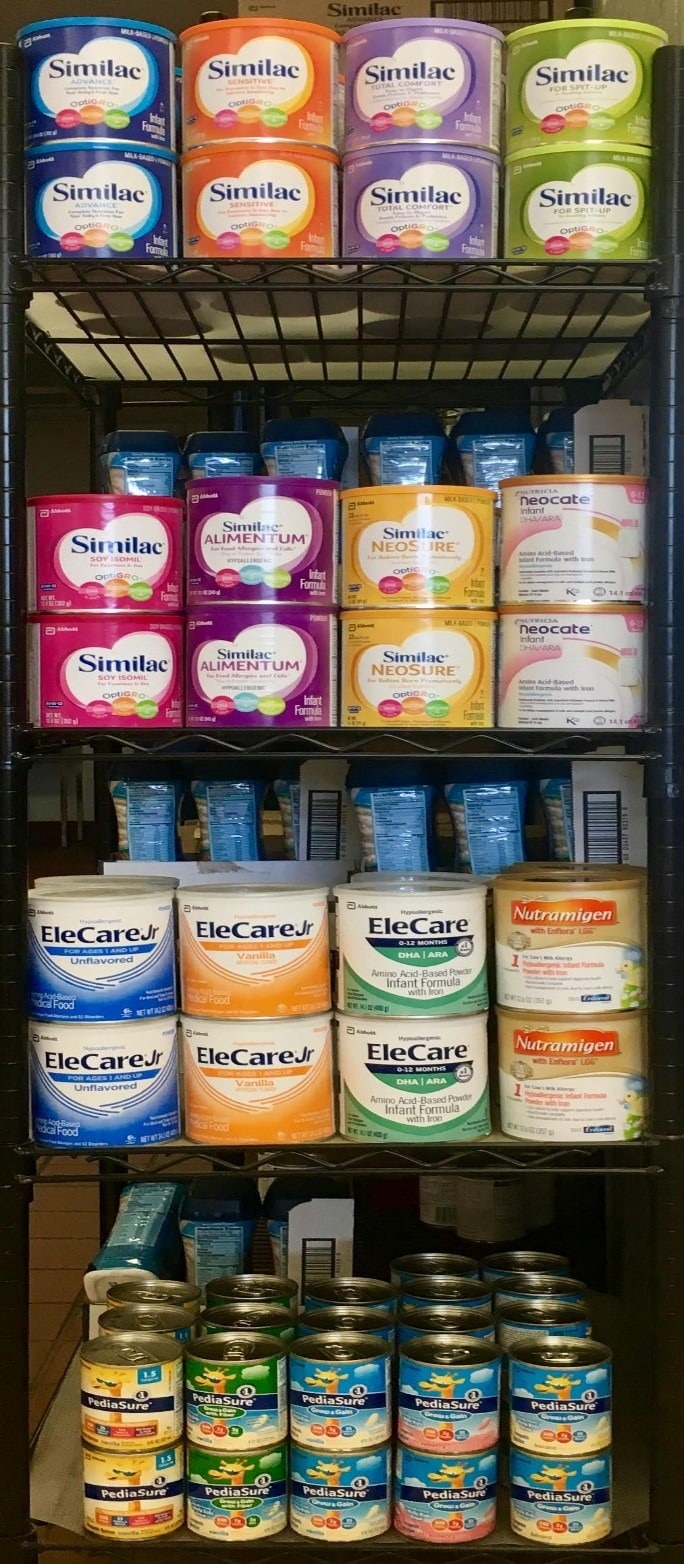 Find WIC-approved formulas in San Antonio by visiting JC Food Mart. You can also call ahead of time to schedule a prescription pick up, even before your prescription has been approved by the WIC clinic.
We understand formula is a crucial ingredient to starting life. Whether it's a prescription WIC-approved formula in San Antonio, or some other formula that's hard to find, we can order it for you and have it ready within two weeks.
For questions about what types of formulas we carry, please call the store directly or e-mail us on our Contact Us page.
Specialty Formula
We specialize in formulas and pay close attention to each type. This is most true for our specialty formula, which can balance a baby's nutritional levels, or help with issues of digestion and allergies. Many of these formulas are also approved by the TexasWIC Program, and can easily be accessed at our San Antonio stores.
At JC Food Mart, there are no purchase limits on formula – this includes popular brands like Similac and Similac Sensitive. So feel free to come in and get as many as you need!
JC Food Mart is in full support of the Texas WIC Program and their efforts to promote breastfeeding as the best source of nutrition. We promote breastfeeding with each of our customers, and carry a variety of specialty formulas as back-up alternatives for babies with special nutritional needs.
Health Benefits of Breastmilk
In addition to the emotional connection that happens through breastfeeding, there are many health benefits for both the newborn and the mother. Some of these health benefits include:
lower risk of arthritis, cancer and heart disease in moms
lower risk of diarrhea, obesity and asthma in babies
passes mother's immunities onto her child
releases calming hormones in mothers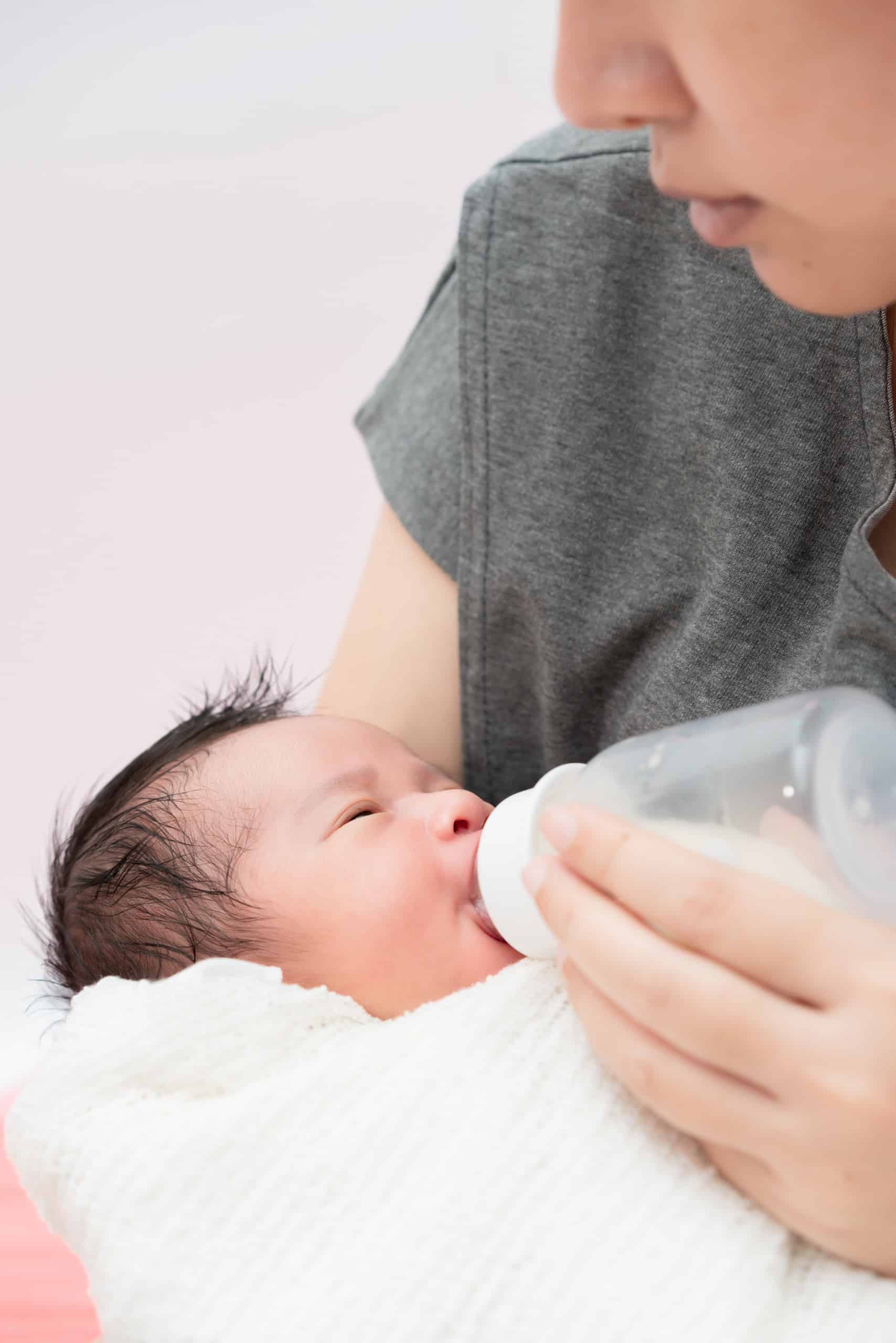 CONCENTRATED FORMULAS
Enfamil Nutramigen Con 13oz
Enfamil Premium Lipil Con 13oz
Enfamil Prosobee Lipil Soy Con 13oz
Good Start Gentle Plus Conc 13oz
Similac Advanced w/Iron Con 13oz
Similac Isomil Advance Soy Con 13oz
Similac Sensitive Fuss & Gas Con 13oz
POWDERED FORMULAS
Enfamil AR Lipil PWD 12.9oz
Enfamil Nutramigen AA Lipil PWD 14.1oz
Enfamil Nutramigen Lipil PWD 14.1oz
Enfamil Nutramigen Lipil LLG Enfl PWD 12.6oz
Enfamil Phenyl Free 2 PWD 12oz
Enfamil Pregestimil Lipil PWD 16oz
Enfamil Premium PWD 12.5
Enfamil Prosobee Lipil PWD 12.9oz
Enfamil Gentlease Lipil PWD 12.4oz
Enfamil Portagen 16oz.
Neocate DHA/ARA PWD 12.9oz
Neocate Doucal PWD 14oz
Neocate Junior Unflavored 14oz
Nestle Good Start Gentle Plus PWD 12oz
Nestle Gerber Good Start Protect Plus PWD 12oz
Nestle Gerber Good Start Soy Plus PWD 12.9oz
Similac Advance Iron PWD 12.4oz
Similac Elecare DHA/ARA PWD 14.1oz
Similac Elecare Unflavored PWD 14.1oz
Similac Elecare Vanilla PWD 14.1oz
Similac Expert Care Alimentum PWD 16oz
Similac Expert Care Neosure PWD 13.1oz
Similac Go & Grow PWD 22oz
Similac Go & Grow Soy PWD 22oz
Similac PM 60/40 PWD 16oz
Similac Sens Fuss & Gas PWD 12.6oz
Similac Sensitive Soy Isomil PWD 12.4oz
Similac Sens for Spitup PWD RS 12.3oz
Scandishake Vanilla PWD Box (of 4)
Scandishake Chocolate PWD Box (of 4)
Scandishake Strawberry Box (of 4)
READY-TO-USE FORMULAS
Bright Beginnings Soy RTU 6Pk
Enfamil Enfacare Lipil RTU 32oz
Enfamil Lipil RTU 32oz
Enfamil Pregestimil 20 Cal Nursette RTU 6Pk
Enfamil Pregestimil Lipil 24 Cal RTU 6Pk
Enfamil Premature Lipil With Iron 6Pk
Enfamil Nutramigen RTU 32oz.
Similac Neocate Splash Tropical 8oz
Nestle Boost Kid Essentials Choc 1.5 8oz
Nestle Boost Kids Essential Straw 1.5 8oz
Nestle Boost Kids Essentials Vanilla 1.5 8oz
Nestle Boost Kids Essential Van Fibr 1.5 8oz
Nestle Boost Kids Essential Van RTU 8.25oz
Nestle Boost Choc Pudding Cups RTU 4Pk
Nestle Boost Van Pudding Cups RTU 4PK
Nestle Compleat Pediatric RTU 8.45oz
Nestle Nutren 1.0 Van RTU 8.45oz
Nestle Peptamen JR 1.5 Calorie 8oz
Nestle Peptamen Jr.Vanilla 8oz
Nestle Nutren 1.0 Van. 8.45oz
Nestle Nutren 1.0 Van. W/ fiber RTU 8.45oz
Nestle Boost Reg. Chocolate 8oz RTU
Nestle Boost Reg. Strawberry 8oz RTU
Pediasure Banana Cream RTU 6Pk
Pediasure Chocolate RTU 6Pk
Pediasure Strawberry RTU 6Pk
Pediasure Vanilla RTU 6Pk
Pediasure Vanilla w/ Fiber RTU 6Pk
Pediasure Enteral Vanilla 1.0 RTU 8oz
Pediasure Enteral Vanilla w/ Fiber 1.0 RTU 8oz
Pediasure 1.5 Cal Vanilla 8oz.
Pediasure 1.5 Cal Vanilla w/ Fiber 8oz.
Pediasure Peptide
Similac Advance RTU (32oz)
Similac Alimentum RTU 32oz
Similac Neosure Advance RTU 32oz
Similac Sensitive Fuss & Gas RTU 32oz
Similac Sensitive Spitup RTU 32oz
Similac Special Care 24 2oz. (8pk)