Mixing family meals is a never-ending task. To help inspire you and your family at mealtime, here are a few cozy recipe ideas – using WIC foods of course – we think you will enjoy as the fall and winter weather kicks in.
This time of year pumpkin is in everything from coffee to candles. This recipe from USDA's MyPlate is full of fall flavors and is a great family meal, perfect for catching up and spending quality time with your family.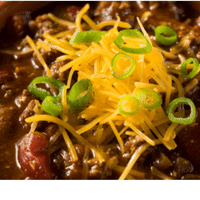 PUMPKIN CHILI
2 teaspoons olive oil
1 small yellow onion (chopped)
1 green bell pepper (cored, seeded and chopped )
2 jalapeño peppers (seeded and finely chopped, optional)
2 cloves garlic ( finely chopped or 1/2 teaspoon garlic powder )
1 pound ground turkey, optional
1 can diced tomatoes with juice
1 can pumpkin puree
1 cup water
1 teaspoon cumin, ground
salt and pepper (to taste, optional)
1 can kidney beans (Can choose other beans if desired.)
Heat oil in a large pot over medium high heat. Add onion, bell pepper, jalapenos (omit if serving to children) and garlic and cook, stirring frequently until tender, about 5 minutes. Add turkey and cook until browned. Add tomatoes, pumpkin, water, chili powder, cumin, salt and pepper and bring to a boil. Reduce heat to medium low then add beans. Cover and simmer, stirring occasionally, for 30 minutes more. Ladle chili into bowls and serve.
Source: from USDA's MyPlate, Bronson Wellness Center


It's also the perfect time to fire-up the oven for tasty treats with healthy ingredients.
This recipe from the USDA's MyPlate is a perfect twist on a classic cookie recipe. Your kids won't even know healthy foods are packed into the ingredient list.
Carrots give this traditional oatmeal and raisin cookie a colorful and tasty twist.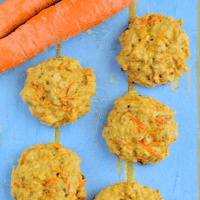 CARROT COOKIES
1/2 cup margarine (soft)
1 1/4 cups sugar mixed with 1/4 cup water
1 cup carrot (grated)
2 egg whites (well beaten)
2 cups flour (all purpose)
2 teaspoons baking powder
1/4 teaspoon baking soda
1/4 teaspoon salt
1 teaspoon cinnamon
2 cups oatmeal, quick cooking (raw)
1 cup raisins
In a large bowl, cream together margarine and honey. Stir in carrots and egg whites. Stir together flour, baking powder, baking soda, salt, cinnamon, oatmeal and raisins. Gradually stir flour-oatmeal mixture into creamed mixture, just until all flour is mixed. Do not over mix. Drop a teaspoon on a greased baking sheet. Flatten slightly and bake at 350 degrees for 10 minutes, or until lightly browned.
Source: USDA's MyPlate, Virginia Cooperative Extension, Healthy Futures