Looking for a delicious way to eat your WIC-approved foods. Give this WIC inspired recipe a try for breakfast, lunch or dinner:
French Toast & Grilled Peaches
Try out this breakfast classic with a fresh twist!
Ingredients:
4 slices of bread
4 eggs
1 ripe peach
1 tbsp Butter
Cinnamon
Honey or Maple Syrup
Powdered Sugar, optional
Cut slices of bread in half, triangle-shaped & set aside. Crack 4 eggs into a medium-sized bowl & whisk. Heat pan on medium-high heat & melt 1 tbsp of butter. Take a slice of bread & dip into egg mixture on both sides, then add to pan & repeat. Brown each side of toast on both sides & add cinnamon as it's cooking. Cut the peach into slices & add to pan. Cook until browned on each side. Top the french toast with the peaches, add honey, a dash of cinnamon, & any other toppings of your choice. Makes 2 Servings. Enjoy!
WIC INSPIRED RECIPES FROM JC FOOD MART
Get all your WIC groceries in one easy stop at any JC Food Mart location in San Antonio. Bilingual clerks personally help you get all your WIC foods without all the hassle.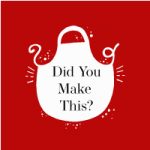 Did you make this WIC-inspired recipe? Let's be friends.  Tag us on Instagram or Facebook using @jcfoodmart