WIC Foods Found Perfect Pairing with Springtime Quiches
Need to whip up a quick WIC dinner? There are few recipes more perfect for spring than a delicious quiche.  They are made with eggs and cheese and often feature springtime vegetables, WIC ingredients that are healthy and tasty.
There are so many different combinations for quiche. They can be made with a pie crust or crustless. They can spotlight different flavors of cheese for a little variety. They can be eaten for breakfast, lunch or dinner.
To kick off spring here are a few quiche recipes we know you will enjoy. 
The first recipe comes from USDA's recipes perfect for Easter. It's a basic quiche you can enjoy anytime:
BASIC QUICHE
1 pie crust (baked, 9-inch)
1 cup of vegetables (chopped, broccoli, zucchini, or mushrooms)
1/2 cup cheese (shredded)
3 egg (beaten)
1 cup milk (non-fat)
1/2 teaspoon salt
1/2 teaspoon pepper
1/2 teaspoon garlic powder
Preheat the oven to 375 degrees. Shred the cheese with a grater. Put it in a small bowl for now.Chop the vegetables until you have 1 cup of chopped vegetables. Cook the vegetables until they are cooked, but still crisp. Put the cooked vegetables and shredded cheese into a pie shell. Mix the eggs, milk, salt, pepper, and garlic powder in a bowl. Pour the egg mix over the cheese and vegetables.Bake for 30-40 minutes, or until a knife inserted near the center comes out clean. Let the quiche cool for 5 minutes before serving.
For nutrition information, please visit Basic Quiche  at What's Cooking? USDA Mixing Bowl.
This next recipe makes a "magic" crust so no pie shell is needed. It is from USDA's My Plate.
MAGIC QUICHE
1 tablespoon vegetable oil
1/2 cup onion (chopped)
2 cups vegetables (can use frozen, fresh or leftovers)
1 cup cheddar cheese, low-fat (shredded)
3 eggs
1 1/2 cups milk, 1%
3/4 cup baking mix (like Bisquick)
Cook onion in oil (or cook with vegetables).  Cook vegetables (or use leftovers). Drain well. Grease round pie pan or 8 x 8 inch baking dish. Spread cooked vegetables in pan. Spread cheese on top of vegetables. Mix milk, eggs and baking mix. Pour over vegetables and cheese. Bake at 350 degrees F for 35 minutes, until a safe internal temperature has been reached and a knife inserted into the middle comes out clean. Suggest preparing with frozen broccoli or spinach. Source: Simple Healthy Recipes Oklahoma Nutrition Information and Education ONIE Project.
GET WIC DINNER INGREDIENTS AT JC FOOD MART
Get all your WIC ingredients at JC Food Mart, a primarily WIC grocery store chain with locations in San Antonio. JC Food Mart helps make getting WIC groceries easier. The store only offers WIC foods and clients can get in and out in one easy stop. Clients can even check their WIC balance before shopping. Bilingual clerks assist shoppers throughout their visit. Locations are conveniently located near WIC offices.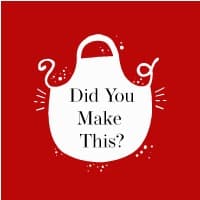 Did you make this WIC-inspired recipe? Let's be friends.  Tag us on Instagram or Facebook using @jcfoodmart