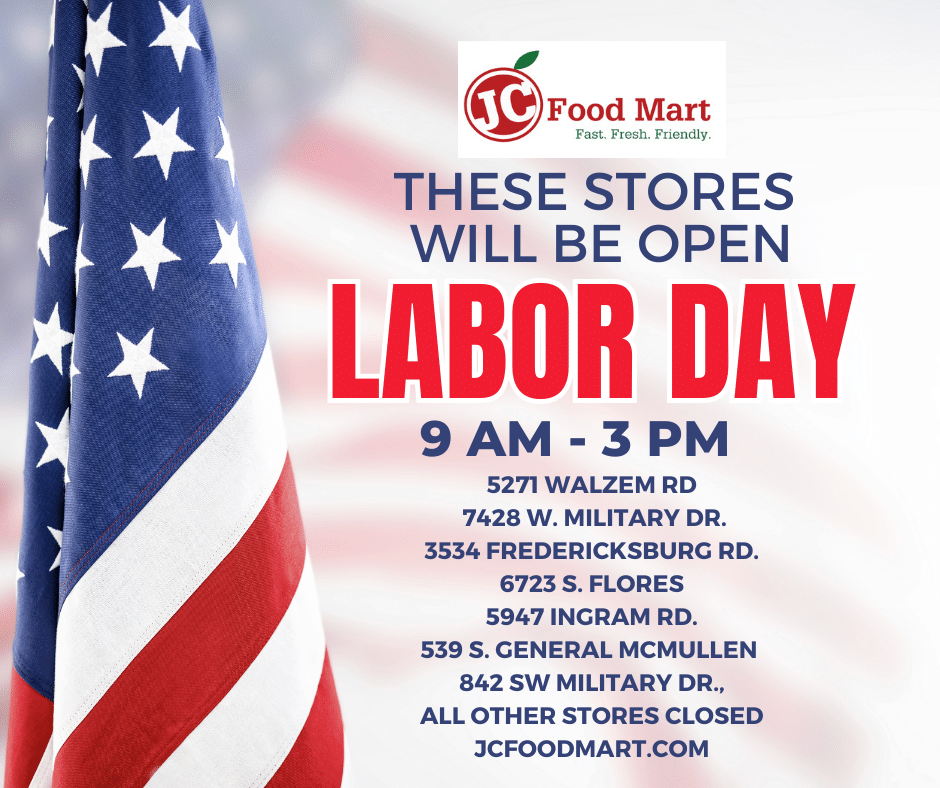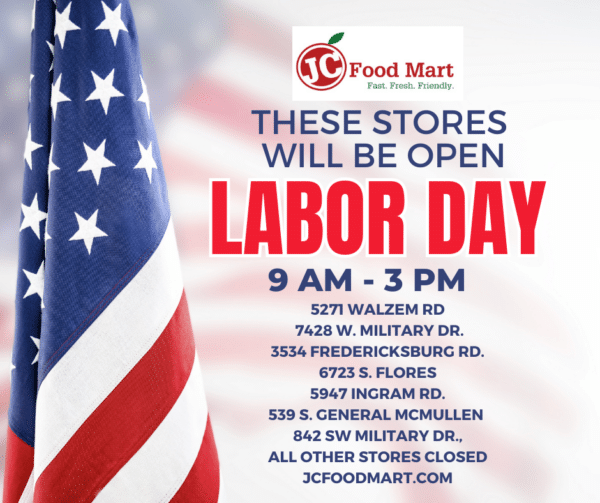 JC Food Mart will open 7 stores Labor Day, Monday Sept. 4th.
The following San Antonio stores will be open from 9 AM to 3 PM.
5271 Walzem Road
7428 W. Military Drive
3534 Fredericksburg Road
6723 S. Flores
5947 Ingram Road
439 S. General McMullen
842 SW Military Drive
All other stores will be closed, and will resume normal hours the next day.