All The Vegetables You Need To Make Homemade Soup In One Bag!
If you are looking for an amazing family meal this winter, pick up Nicho's Best Soup Mix at JC Food Mart.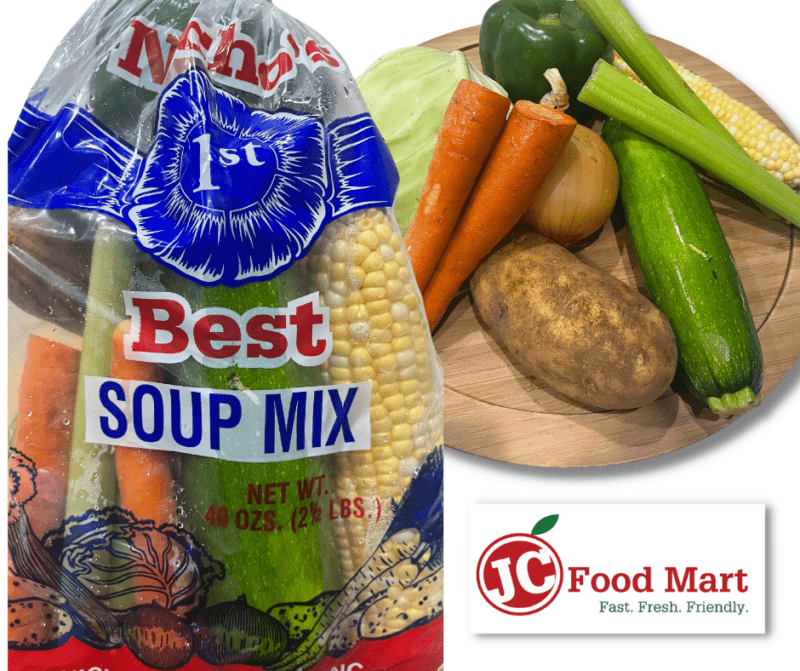 This soup mix comes with fresh vegetables to make a hearty, homemade soup for your family. Inside the bag are the fresh vegetables you need to start your soup: cabbage, carrots, potato, celery, squash, corn and bell pepper.  
Cut and dice these veggies to start the base of your homemade soup. Add water, and any additional spices and seasonings you like to make it your own. Add any combination of your favorite soup flavors, including any rinsed and drained canned beans, peppers, canned tomatoes or sauces, garlic, garlic powder, Italian seasonings, cumin, salt and pepper. 
Your homemade soup will definitely be a family favorite. 
Pick up your Best Soup Mix at any JC Food Mart in San Antonio. JC Food Mart makes it easy to redeem all your WIC benefits in one easy stop. Find a location near you, and visit today!