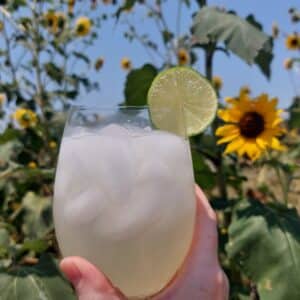 LIMEADE
1 cup warm water
1 cup fresh squeezed lime juice (About 12 medium sized limes)
3 cups cold water
1 cup sugar
Combine the warm water and sugar in a pitcher, stir until sugar is dissolved. 
Stir in the lime juice, then add the cold water and stir. Chill before serving. 
Serve in a glass with ice and garnish with a slice of lime or mint leaves if you want to be fancy!